Flame proof hoist
is used in the industries where the equipments are hazardous. An Industry like Molding Industries, Chemical Industries, Casting Industries, etc. are suggested to use This kind of hoist for better life and great performance.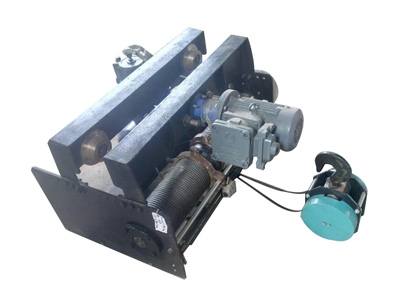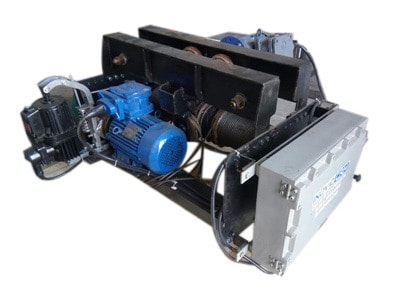 CAPACITY           : 1 Ton to 20 Ton
LIFTING               : 6 M to 20 M
HT Speed            : 4 mpm to 6 mpm
CT Speed            : 12 mpm to 18 mpm
We are engaged in manufacturing, supplying and exporting of Flame Proof Wire Rope Hoist in Ahmedabad, India. We are known for offering explosion proof wire rope hoist designed and developed using advanced manufacturing techniques. Strictly built under the supervision of our qualified experts, they have been built in a modular way for proper maintenance. Our flame proof wire rope hoist is provided with a low head – room, spur Current gear on antenna ball bearings with oil bath lubrication, Motors confirming A IS: 325 standards. We design and manufacture these Flame Proof Wire Rope Hoist as per IS and other international standards. This Flame Proof Wire Rope Hoist are utilized in various industries such as Steel, Power, Construction, Cement, Shipyard, Chemical& Fertilizer, Petrochemical, Heavy And General Engineering, Metal & Minerals, Mines etc. We offer customized Flame Proof Wire Rope Hoist as per the requirements of the customer's at the most affordable prices.